Quick drying, non-greasy formula. Using SolvEasy Tinea Gel is a quick and easy way to treat athlete's foot.
Regular price
Sale price
$13.19
Unit price
per
Sale
Sold out
Always read the label and follow the directions for use.
SolvEasy Tinea Spray is an easy to use and effective weapon against Athlete's Foot. The active ingredient in SolvEasy Tinea Spray, terbinafine hydrochloride, remains in the skin and continues to fight infection for more than 7 days after application ceases.

Great relief from insect bites and stinging plants, such as nettles.
The skin is anaesthetised, relieving the need to scratch.
Gentle formulation contains antiseptic to help prevent infection.
Suitable for children above 2 years and adults.

Warnings

For external use only. If irritation develops contact your pharmacist or doctor. Avoid eyes. Keep out of reach of children. Not recommend for children under 12 years of age. Seek medical advise in pregnancy or during breastfeeding, before using this spray. Ingredients

Active Ingredients: Terbinafine Hydrochloride 1% w/w

Directions

Clean and dry the affected area thoroughly. Apply SolvEasy Tinea Spray once daily, for ONE WEEK, to the affected area and the surrounding skin. Allow to dry. If the infection is on the sole of your foot, use for 2 to 4 weeks. Do not use soap as soap may further irritate your skin. While the signs of infections may disappear after only using SolvEasy Tinea Spray for a few days, it is important to continue using the spray for the recommended period. The reason is that if you use SolvEasy Tinea Spray for only a few days, you may not remove all of the fungi from the affected areas. And as a result, the infection may return soon after you stop using the spray. See your doctor or pharmacist if there is no improvement in your condition within 2 weeks of first starting the treatment.

Storage and Disposal
Store Below 30 Degrees Celsius
Always read the label & use only as directed. If symptoms persist, please consult your healthcare practitioner.
View full details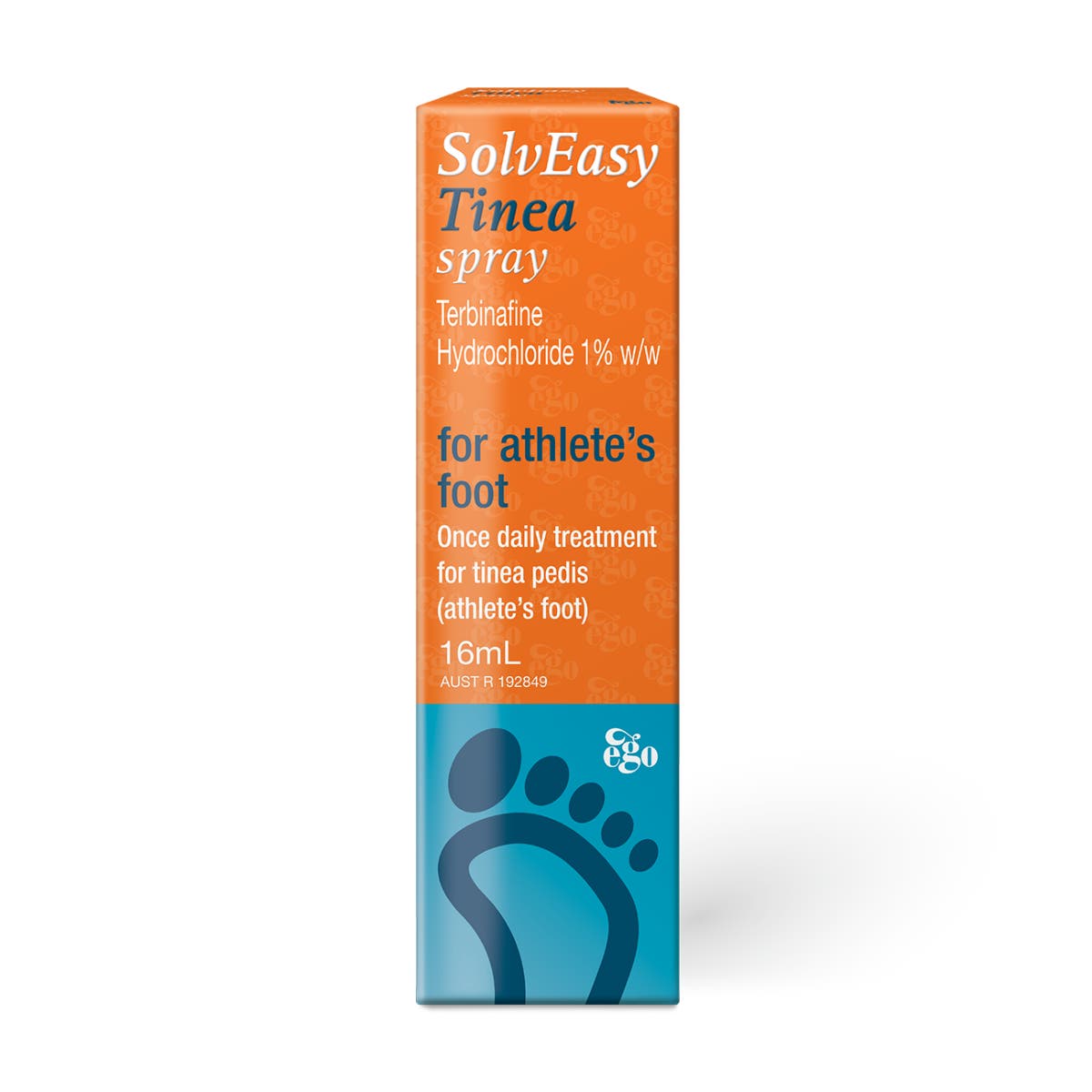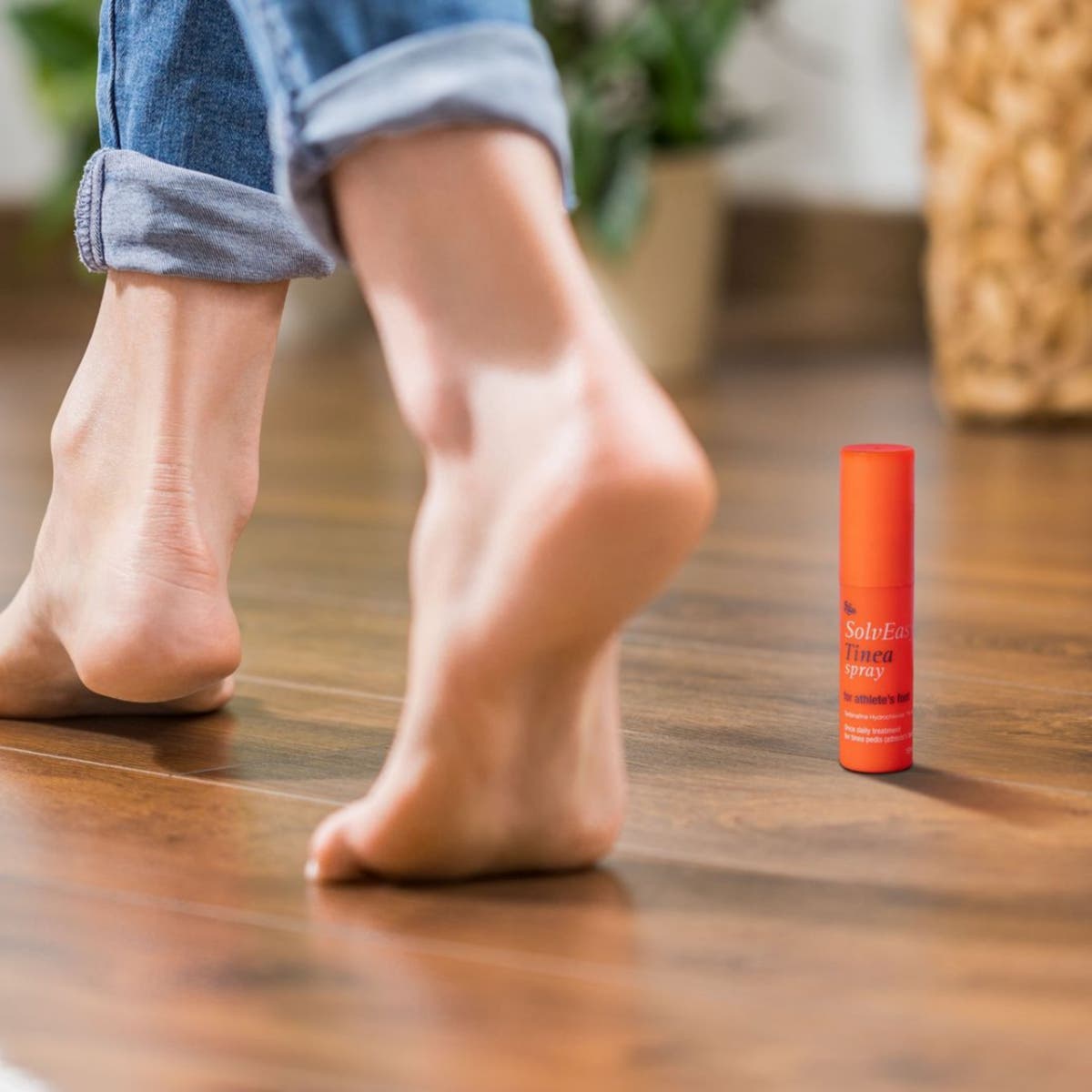 Real People.
Real Results