Introducing the Cookie Diet Full-Body Smart Bluetooth Body Weight Scale - Your Health Companion
Stay on top of your wellness journey effortlessly with our Smart Scale C1. This intelligent scale provides insights into 12 essential body measurements, ensuring holistic health tracking. You can conveniently monitor your progress on the EufyLife App or sync with popular apps like Apple Health, Google Fit, and Fitbit.
Regular price
Sale price
$69.95
Unit price
per
Sale
Sold out
Embark on your wellness journey with confidence, powered by the Cookie Diet Full-Body Smart Bluetooth Body Weight Scale, also known as the Smart Scale C1. This intelligent scale takes the guesswork out of health tracking, offering a wealth of features and precision measurements for individuals and families alike.

Holistic Health Tracking: Step onto the Smart Scale C1, and instantly gain access to 12 essential body measurements that provide a comprehensive view of your well-being. From weight and body fat percentage to BMI, water content, BMR (Basal Metabolic Rate), visceral fat, body fat mass, lean body mass, bone density, bone mass, and muscle mass, you'll have a complete understanding of your physical health.

Enhanced Accuracy: With a 10% improvement in accuracy thanks to two pairs of super-sensitive G-shaped sensors, you can trust that your measurements are reliable and precise. This ensures that you can make informed decisions about your health and fitness goals.

Family-Friendly: The Smart Scale C1 is designed to accommodate the entire family's health journey. Track up to 16 users from a single account, and the scale will automatically recognize each member, making it an ideal choice for households with diverse health and fitness needs.

Safety and Convenience: The scale's design places a strong emphasis on safety and user-friendliness. The rounded-glass top plate eliminates sharp corners, reducing the risk of accidental bumps or injuries. An anti-slip surface and low, stable profile ensure stability when stepping on and off the scale.

Seamless Connectivity: Stay connected to your health data effortlessly. The Smart Scale C1 offers fast Bluetooth data transfer, allowing you to view your measurements in seconds. Sync your progress with popular health and fitness apps such as Apple Health, Google Fit, and Fitbit, or conveniently monitor it through the free EufyLife App.

Historical Insights: Your health journey is a dynamic process. Easily track your progress and health trends over time with the Smart Scale C1. Access to historical data empowers you to make informed decisions and adjust your fitness and dietary plans accordingly.

User Recognition: Gone are the days of manual user selection. The Smart Scale C1 is intelligent enough to match measurements to the correct user profile automatically, saving you time and ensuring data accuracy.

Simple Usage: Using the Smart Scale C1 is straightforward and hassle-free. Just open the EufyLife app, step onto the scale, and instantly gain insights into your body's measurements. No complicated setup or calibration is required.

Comprehensive Measurements, Simple Solutions: From tracking your weight and body composition to monitoring muscle mass and bone density, the Smart Scale C1 covers it all. Switch effortlessly between pounds and kilograms to suit your preference.

Technical Specifications:

Net Weight: 1.5 Kilograms
Dimensions: 28cm x 28cm x 2.3cm
Operating Frequency Range: 2402 – 2480 MHz
Measurement Range: 5kg – 180kg
Display: 6.7cm x 2.9cm LED
Power Source: 3 x AAA batteries (4.5 Volts)

Make the Cookie Diet Full-Body Smart Bluetooth Body Weight Scale, the Smart Scale C1, your partner in achieving your health and fitness goals. With its advanced features, user-friendly design, and seamless connectivity, it's the comprehensive health companion you've been searching for. Elevate your well-being today with this cutting-edge smart scale.
Always read the label & use only as directed. If symptoms persist, please consult your healthcare practitioner.
View full details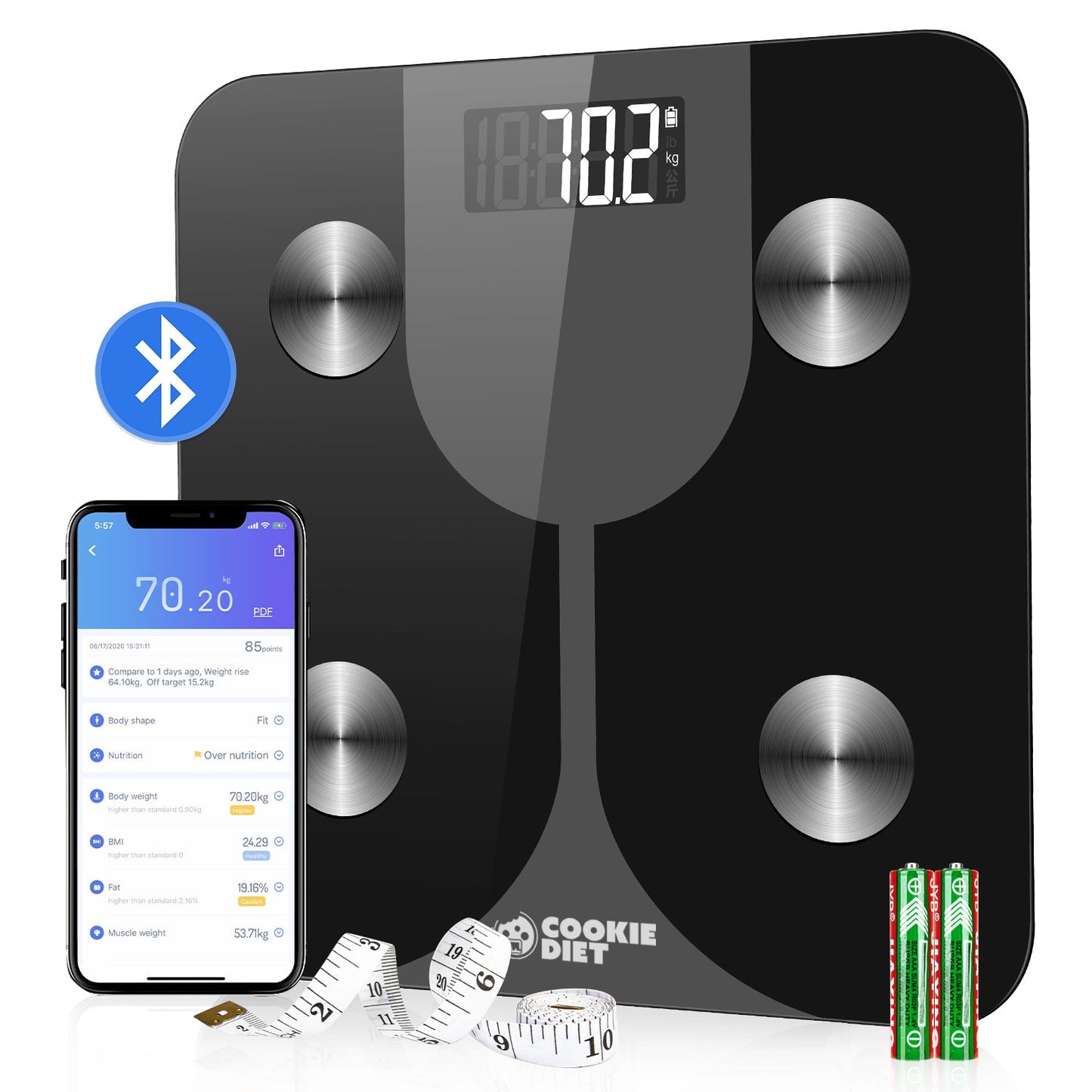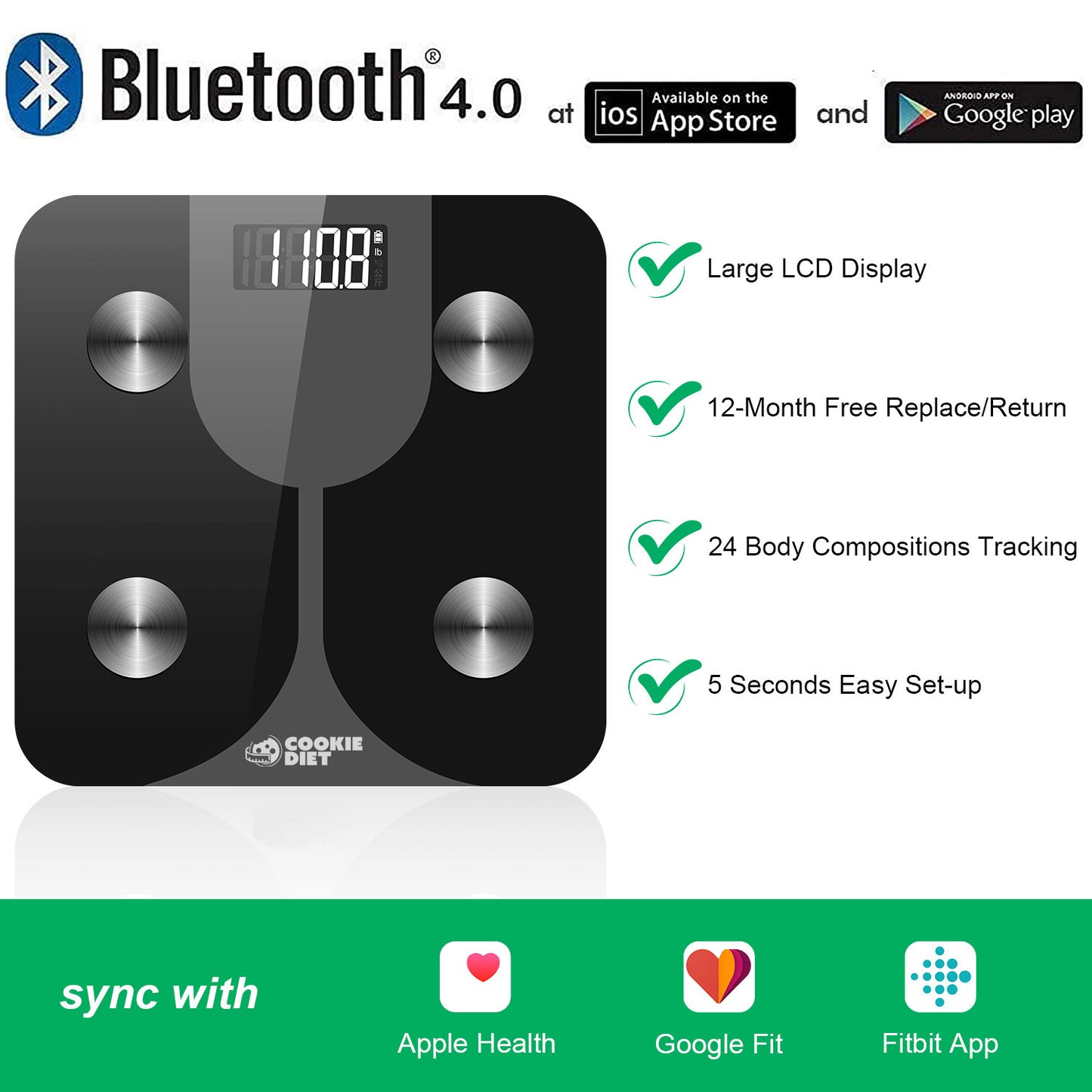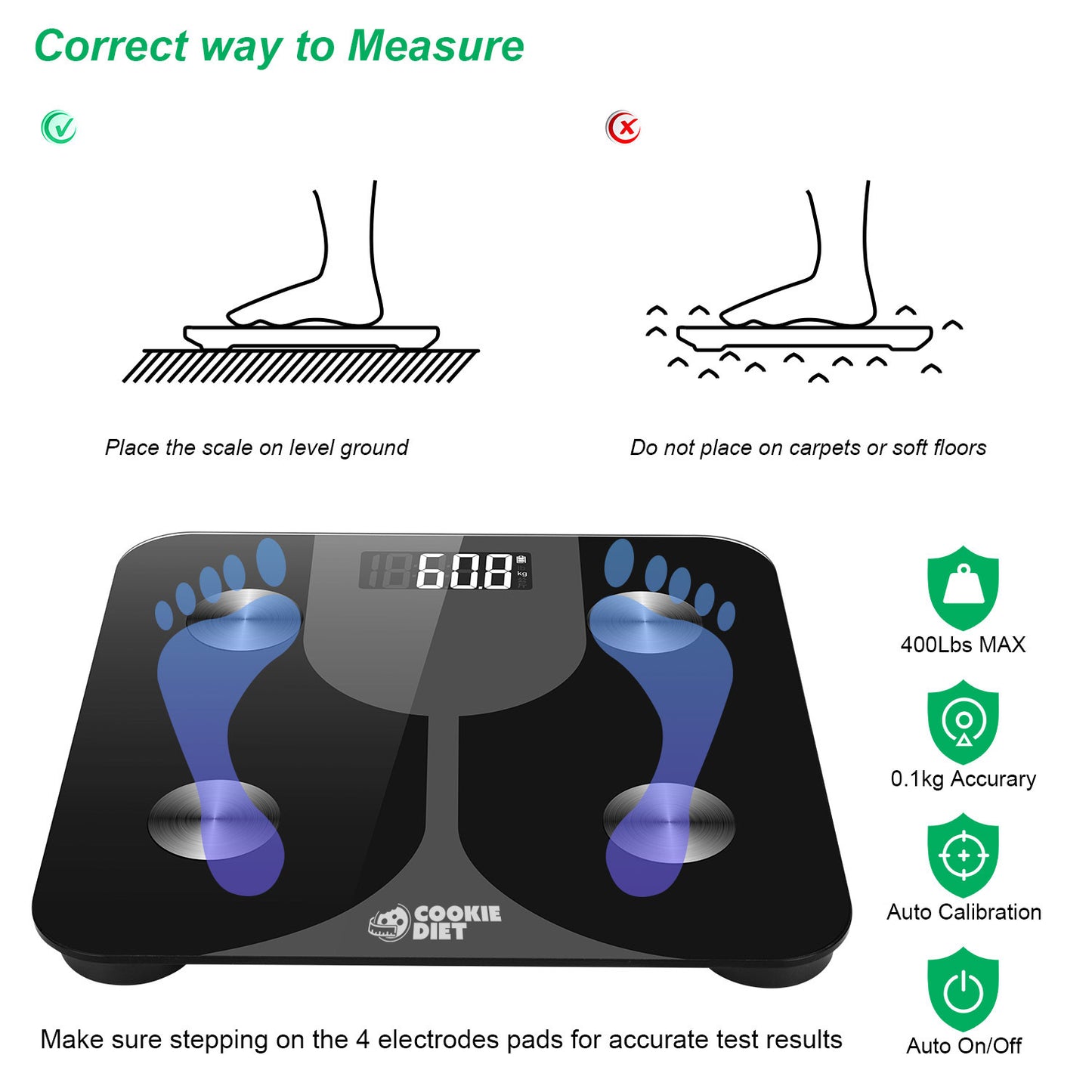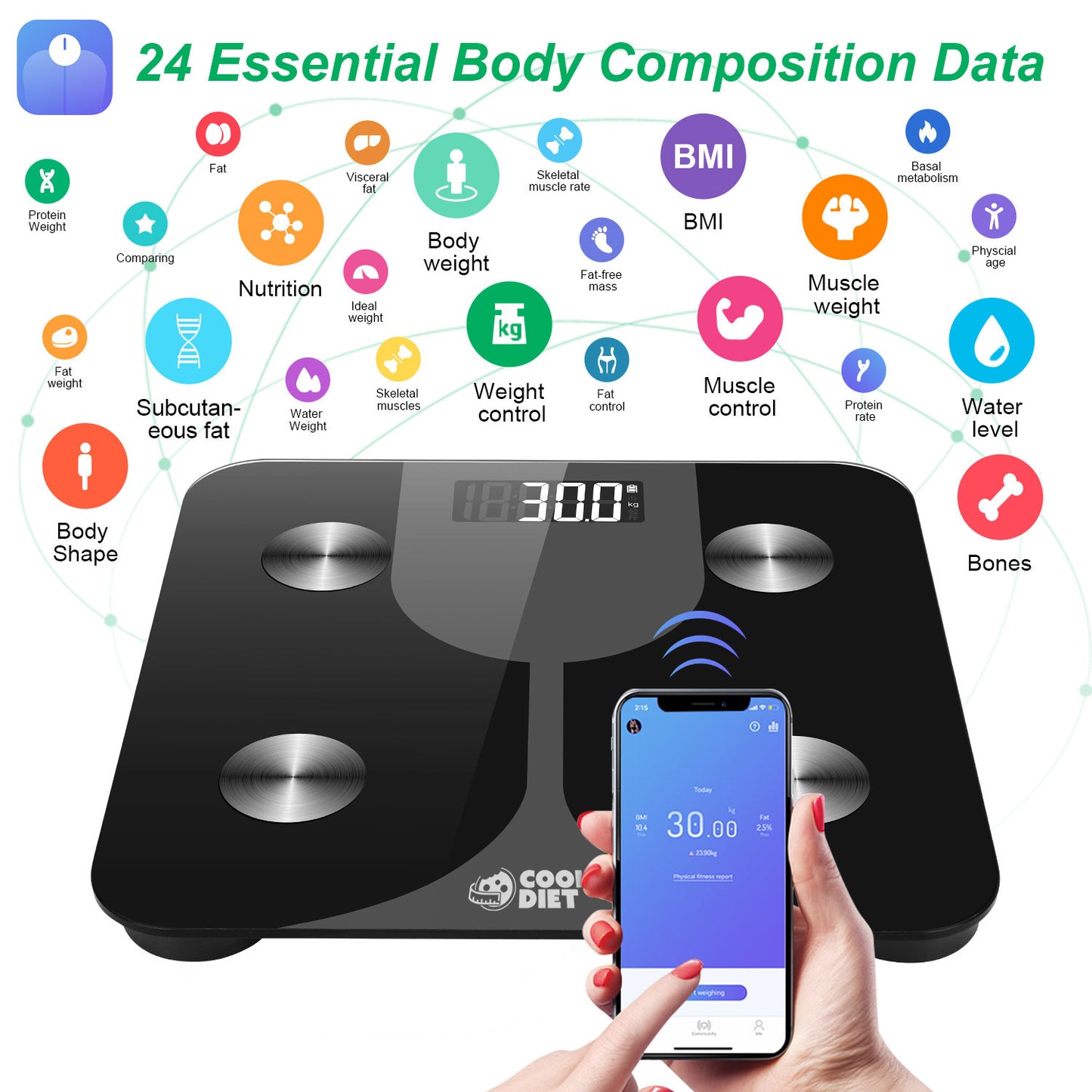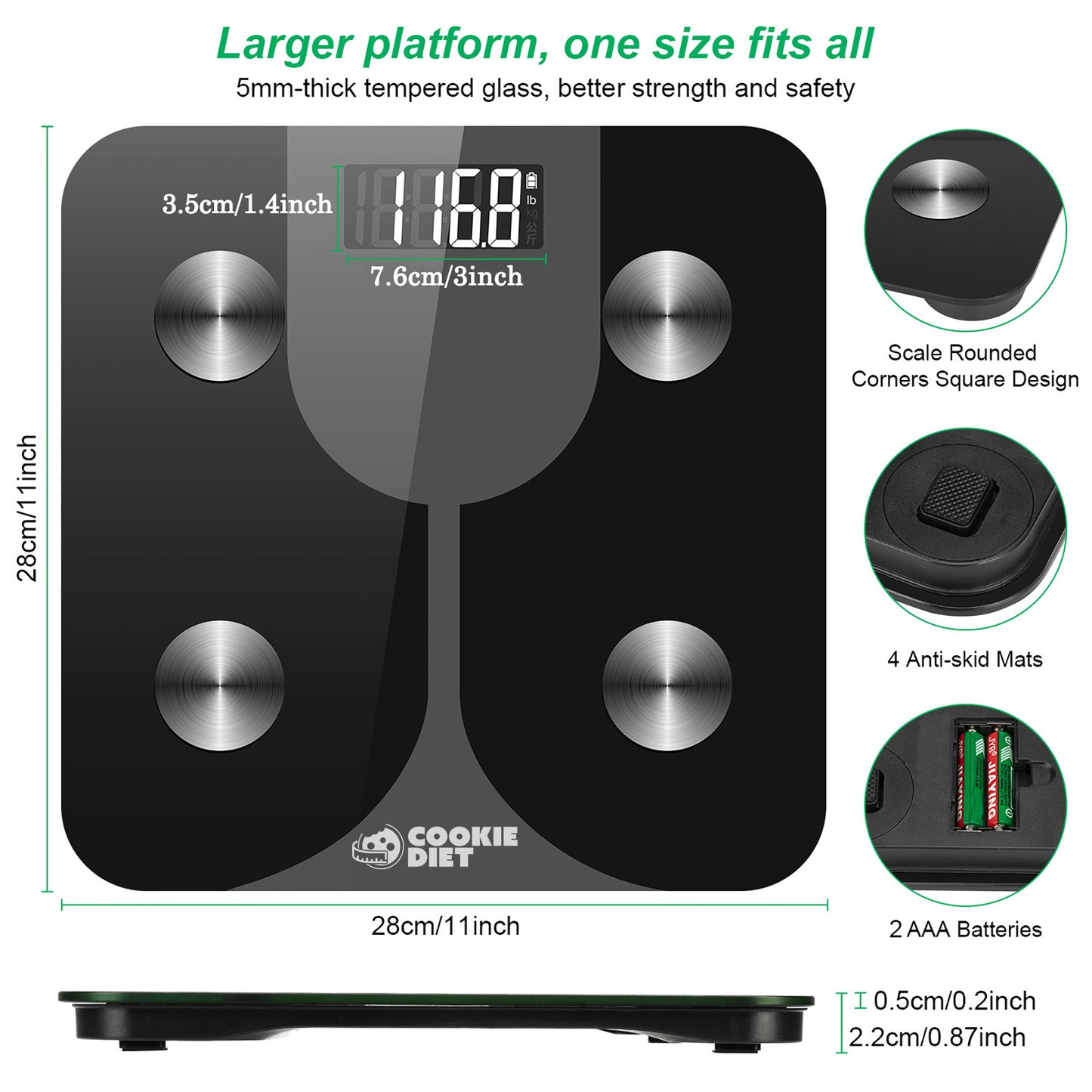 Real People.
Real Results