Regular price
Sale price
$19.99
Unit price
per
Sale
Sold out
 

Podi Toe Props are ideal for clawed & hammer toes

The conveniently created gel helps pull your toes up preventing the toes being rubbed and creating friction with the ground

Helps prevents corns from forming on the tips of toes

Relieves stress on the metatarsal area (ball of foot)

2 X Podi Metatarsal pads per pack (Right & Left)


**P O D I A T R I S T   A P P R O V E D **

What is a Toe Prop used for?

PodiMe Toe Props have a design that can lift and alleviate the tips of the lesser toes. The PodiMe design follows the web space of the toes and is capable of relieving clawed and hammered toe deformities. Made of silicone gel, the PodiMe toe prop can ease pain and discomfort to corns and callous by lifting and supporting the toes. They are Sold as a pair
How do you wear a PodiMe Toe Prop?

The PodiMe Toe Prop has a gel ring attached to it. The ring loops over the toe and helps the prop stay in place.

Are PodiMe Toe Props washable?

Yes, they are washable and can be re-used. They can also be wiped using alcohol-based wipes.
Always read the label & use only as directed. If symptoms persist, please consult your healthcare practitioner.
View full details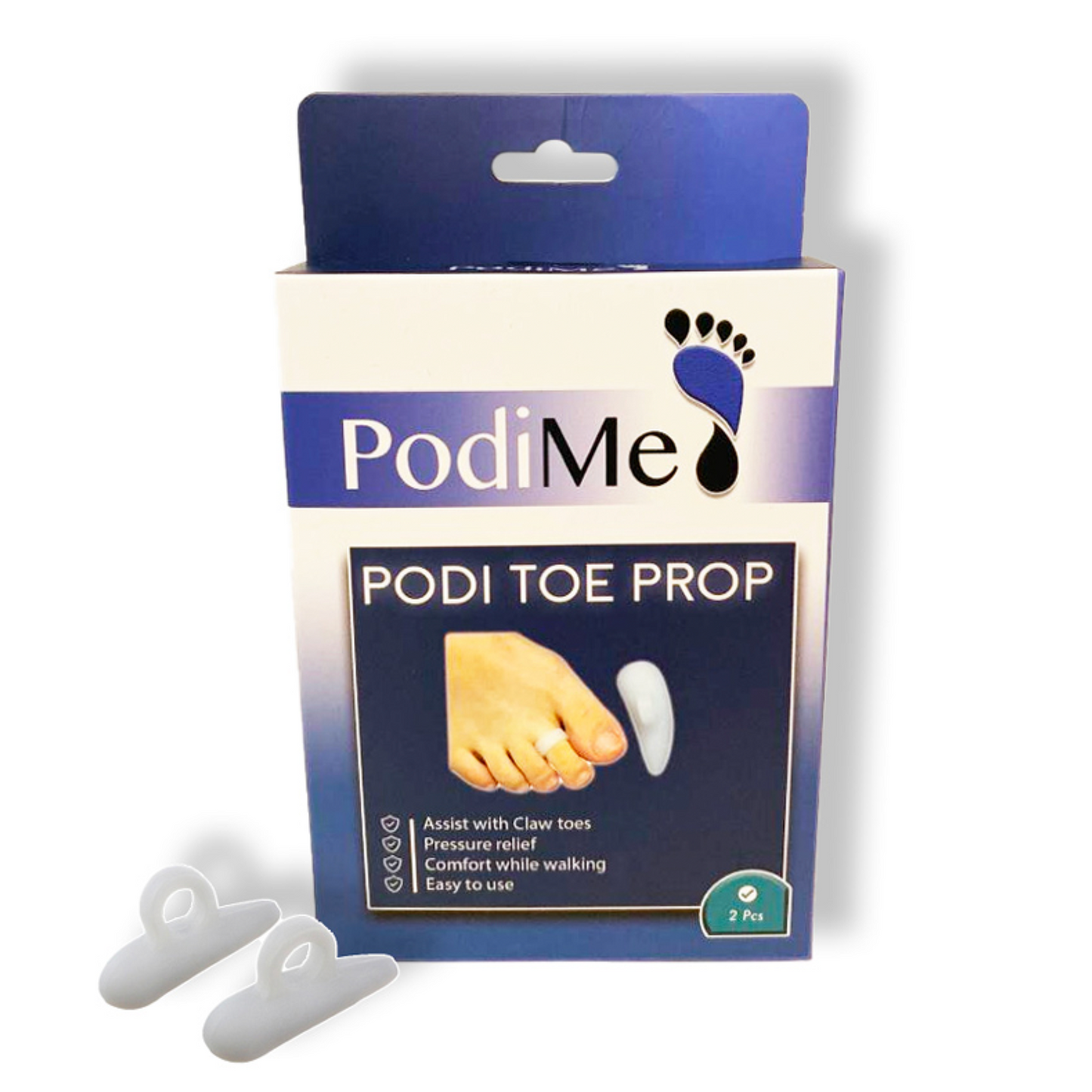 Real People.
Real Results